Surrey Ladies League
Richmond Park 4th February 2006

Photos by Steve Rowland, Robin Drummond, Paul Sinton-Hewitt and Jo Turner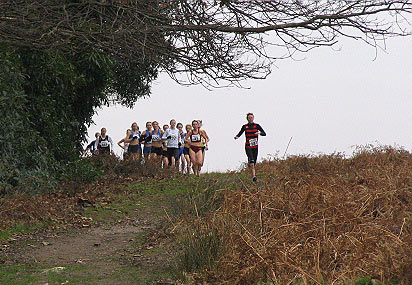 They'll be coming round the mountain when they come...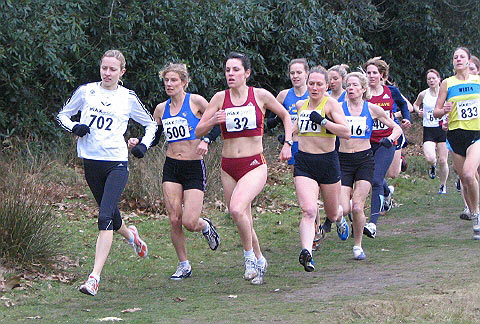 Eventual winner Julia Bleasdale of Thames H&H leads the pack
Wow, look at all those blue vests!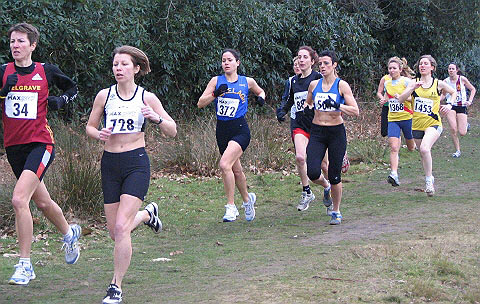 Here come the rest...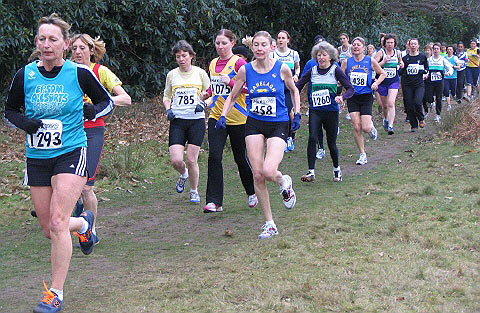 ...and still they come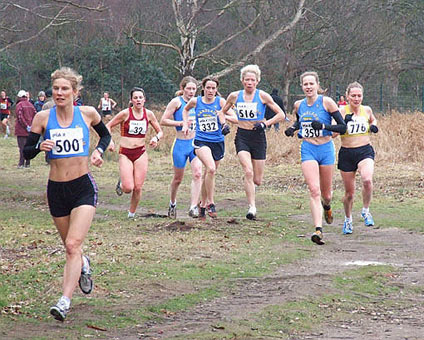 One lap done...five Ranelagh in the first eight!
Jo Ronaldson leads Anna McLaughlin, Marie Synnott-Wells, Clare Gutch and Liz Kipling
Sharon Laws...

...Sara Grosvenor and Fari Shams
are not far behind...

...not forgetting Rachel Rowan...

...and Yvonne Hill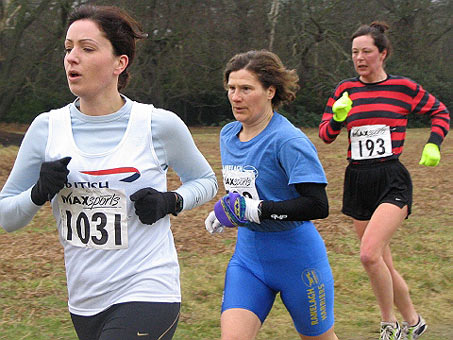 Sonia Rowland is concentrating...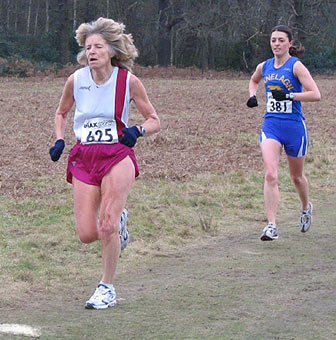 ...she's worried that Sue Ashley and Sophie Timms are going to catch her!
| | |
| --- | --- |
| | |
| Karen Broadbent wants the bus... | ...which tickles Julie Drummond! |
Corinne Bishop...

...ahead of happy campers Lorraine Clifton,
Molly Smith and Clodagh Fahy
Bev Ali and Pat Hewlett think
they are anchoring the team...

...while late starter Sandra Foot employs canine help to track down the rest of the runners
| | |
| --- | --- |
| | |
| Jo smiles her way home...or is it a grimace? | Definitely no smiles from Anna, Marie and Liz |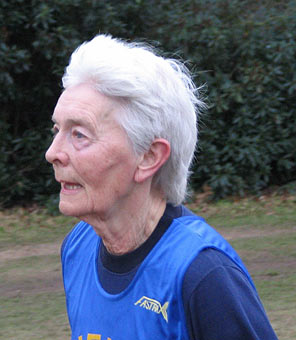 That's Pat!